Many people have come alone to take in the moment, while others have come in groups with friends.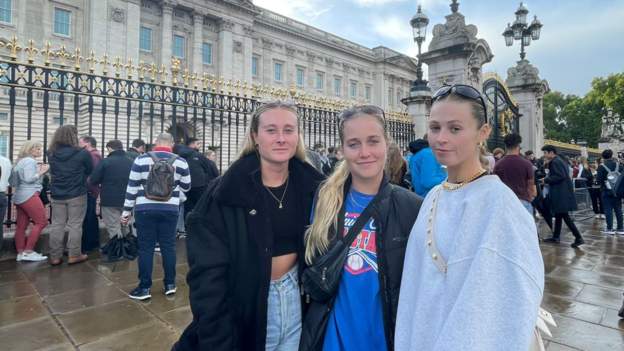 Australian Chloe Hogan made her way to the palace after hearing the news about the Queen's health in her family group chat down. She says: "I think it's quite scary that we don't know what's going to happen." The Queen is also the monarch of Australia.
Chloe adds: "I think if anything did happen Australians would be just as devastated as when Princess Diana died, the exact same thing.
"It would be devastating, and everyone would be like people in the UK would be."
Facing the Queen Victoria monument Liran Shufman, from Italy, is joining dozens of people taking a picture of a rainbow.
Related
Thu Sep 8 , 2022