Strategy Analyst, Dr Steve Manteaw, has communicated distrust about the International Monetary Fund's case that the wobbling economy is because of the episode of the worldwide pandemic – Covid – Russia-Ukraine war and not terrible approaches executed by government.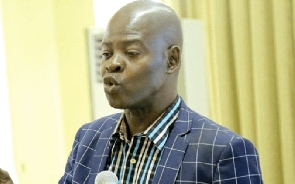 In his view, the Bretton Woods organization didn't give a right survey of how the Akufo-Addo government has dealt with the nearby economy.
Nonetheless, the subtleties, Steve Manteaw said, will come to bear after another party takes over from the administering New Patriotic Party to control the issues of the country.
In a Facebook post located by GhanaWeb, the strategy examiner said, "We should stand by till the NPP leaves office, and we will hear the genuine IMF decision on the public authority's administration of the economy. The people who have followed the IMF and the World Bank for at some point currently, know what I'm talking about."
Overseeing Director of the IMF, Kristalina Georgieva, during the week, affirmed that Ghana's flow financial emergency can be ascribed to outer shocks on the nearby economy.
As indicated by her, the adverse consequence of outer shocks on the economy can't be accused on terrible arrangements executed by the Ghanaian government.