A 67-year-old drug dealer who was apprehended while carrying 100 wraps of cocaine admitted to authorities that he got into the illicit business to get money to wed a new bride.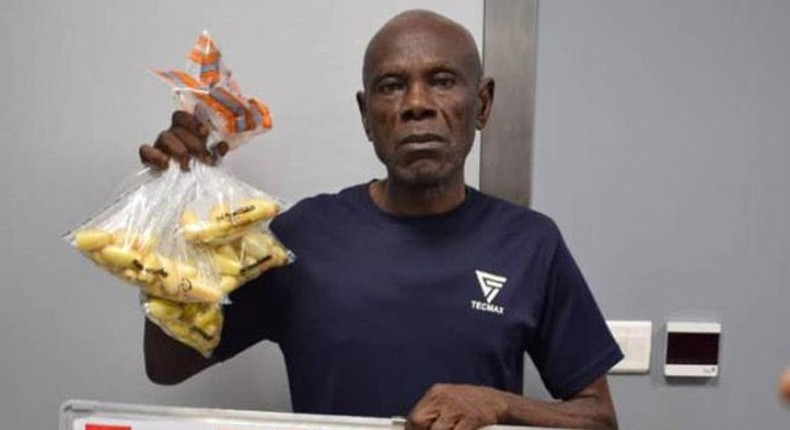 According to the News Agency of Nigeria (NAN), agents from the National Drug Law Enforcement Agency (NDLEA) of the nation arrested Clement Chukwuemeka on October 3 at the Nnamdi Azikiwe International Airport in Abuja.
According to NAN, Chukwuemeka was detained during an inward clearance of passengers on Ethiopian Airlines from Addis Abeba, according to Femi Babafemi, Director of Media and Advocacy for NDLEA. He stated that the suspect's body scan indicated several cocaine particles in his stomach.
He spat out four excretions totaling 2.195 kg (100 wraps) of cocaine while being watched.
He claimed in his statement to have lived for 30 years while married in Brazil, Ethiopia, and Thailand; nevertheless, he lost his wife and had no children.