In order to obtain the release of a deacon of the Church of Pentecost (CoP) in that nation who was abducted when armed robbers broke into the church during a service, Ghana's High Commission in Pretoria, South Africa, is working with the South African Police Service (SAPS).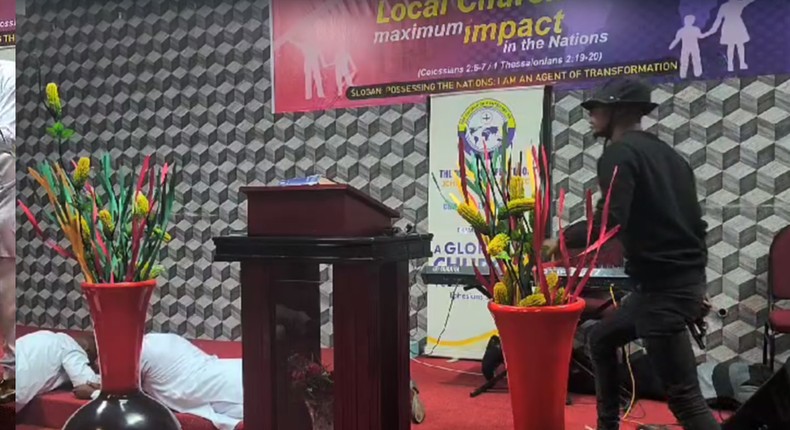 On Sunday, October 29, 2023, a concerning video surfaced online. It depicts members of the Ghanaian CoP's Johannesburg branch being robbed of their possessions at gunpoint prior to the deacon being abducted.
In a statement released on Monday, October 30, the Ghanaian High Commission in South Africa stated that measures were being taken to guarantee the deacon's safe release and reunion with his family.
The South African Police Service (SAPS) and the Mission are currently collaborating to guarantee the victim's safe and prompt release, allowing him to return home to his family. Please be advised that the South African Police is actively investigating the situation and making every effort to guarantee our compatriot's safe return.
Ghanaians living in South Africa were cautioned by the High Commission to exercise caution when traveling, even though they promised to provide more details on the issue later.