Bringing food price inflation to a 45-year high are milk and cheese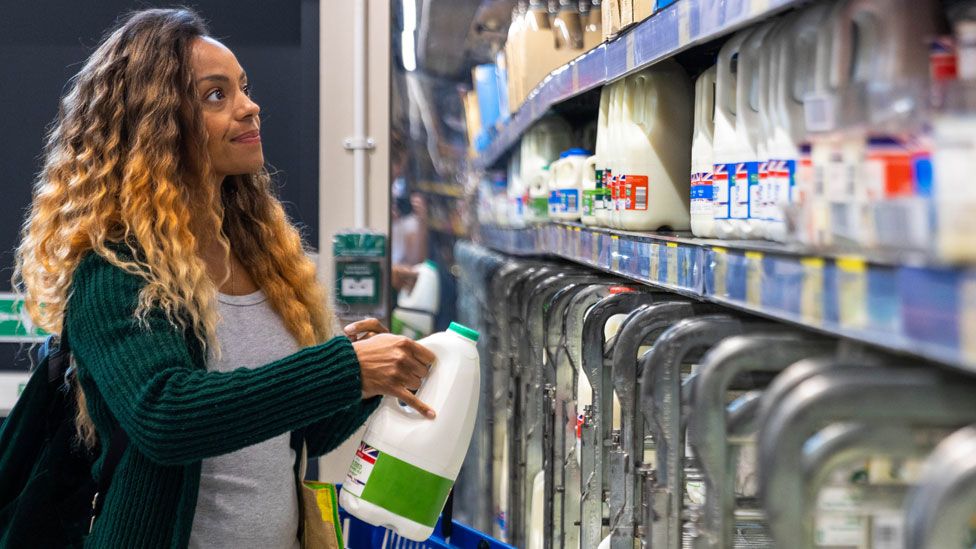 According to recent data, the cost of staple foods like milk, cheese, and eggs is rising at its quickest rate in 45 years.
From 14.5% in September to 16.2% in October, food price inflation increased significantly.
The price of energy and gasoline increased as well, causing the UK's overall inflation rate to reach a 41-year high.
Poorer people are being most hurt by rising prices since they spend more of their income on food and energy.

The most recent overall inflation rate, 11.1%, is the highest since October 1981 and was released ahead of Thursday's Autumn Statement, in which Chancellor Jeremy Hunt is anticipated to announce reductions in public spending and increases in taxes.
In order to get the economy back on track, Mr. Hunt said he would make "difficult but necessary decisions" as part of his measures to rein in spiralling price increases.

However, Rachel Reeves, the shadow chancellor for Labour, claimed that the rising rate of inflation will "strike further dread in the hearts of families across Britain."
Because of the 12 years of Tory economic failure, which have left us vulnerable to any shocks, she claimed that British people experience the effects of rising inflation much more keenly than those in other nations.
A "basket of goods" is a collection of hundreds of commonplace items whose prices are tracked by the Office for National Statistics (ONS) in order to calculate inflation, a measure of the cost of living.
Food items with the biggest price increases in October included milk, pasta, margarine, eggs, and cereals, the report found.
According to Grant Fitzner, chief economist at the ONS, "gas prices have surged over 130%, while electricity has increased by around 66%," over the past year.
He claimed that even though the government limited increases in energy bills in October under the Energy Price Guarantee programme, gas and electricity prices remained the main driver of inflation.

But according to the ONS, without the assistance for bills, inflation might have reached a high of 13.8%.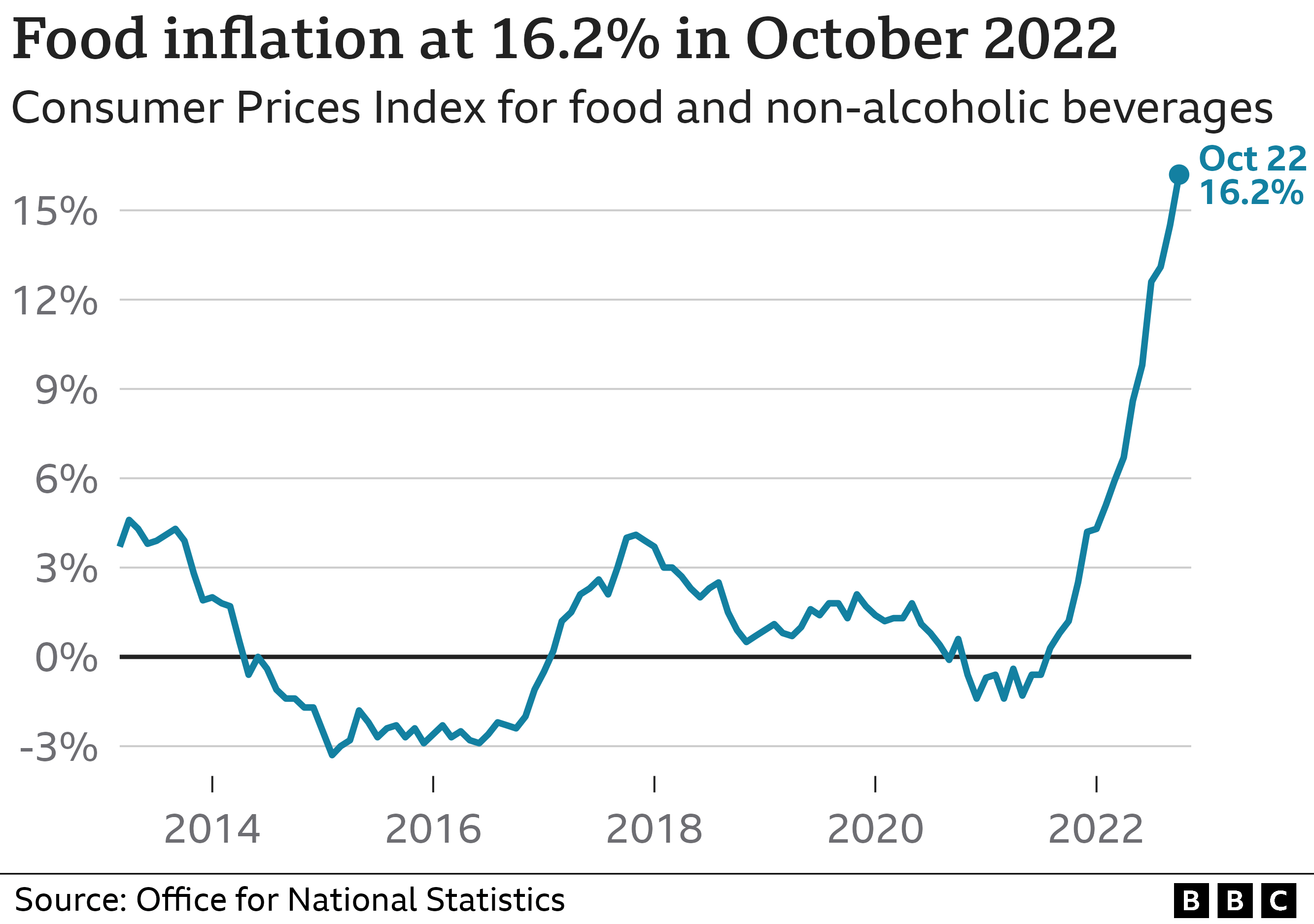 Businesses raise their prices in response to rising inflation, while households reduce spending.
The Bank of England also raised interest rates to 3% in an effort to lower increasing prices by raising the cost of borrowing money. But as a result, the cost of mortgages and other loans is increasing.
The UK economy, which is expected to go into recession at the end of the year, is being weighed down by it.
According to the most recent data, the GDP shrank by 0.2% between July and September, and the Bank of England has warned that the UK is in for a challenging two-year recession.
When an economy contracts for two consecutive three-month periods, it is said to be in a recession. It's a sign that the economy is doing poorly when businesses frequently make less money and unemployment rates increase.


It seemed inevitable that October would be a very difficult month for inflation. Inflation is at a 41-year high of 11.1% despite the Energy Price Guarantee, which kept the increase in typical bills at £2,500 per year. Without the assistance programme, it might have been closer to 13%.
Consumers don't need to be informed of the extent of this, either, as the cost of milk and cheese has drove food inflation to its highest level in 45 years.
The coming months will be difficult because the full societal impact of these high energy costs has not yet been felt due to a mild winter.
However, there are the tiniest indications on international markets that the post-pandemic supply chain issues that were the initial cause of the inflation increase a year ago are beginning to change. The fact that China has slightly loosened its zero Covid lockdowns also implies that there may be some hope for the future.
Although this inflation rate should be the highest it has previously reached this point.
Energy prices are still high, but a lot will depend on the chancellor's statements tomorrow. As a result, inflation will continue to be very high for at least a few months because it takes time for these global issues to affect local pricing.

According to some economists, the 11.1% inflation rate recorded in October may have been the top. Paul Dales, chief UK economist at Capital Economics, stated that prices may start to decline "if the government continues to freeze [energy] costs in some way."
He claimed that there was "increasing evidence" that the upward pressure on core inflation coming from external factors was diminishing.
"Recent drops in the price of agricultural commodities around the world point to an impending slowdown in food inflation," the author writes.