Drama ensued as a businessman who had been given a 15-year prison sentence became enraged, pulled off his shirt, and forcefully attacked the judge in an Accra Circuit Courtroom.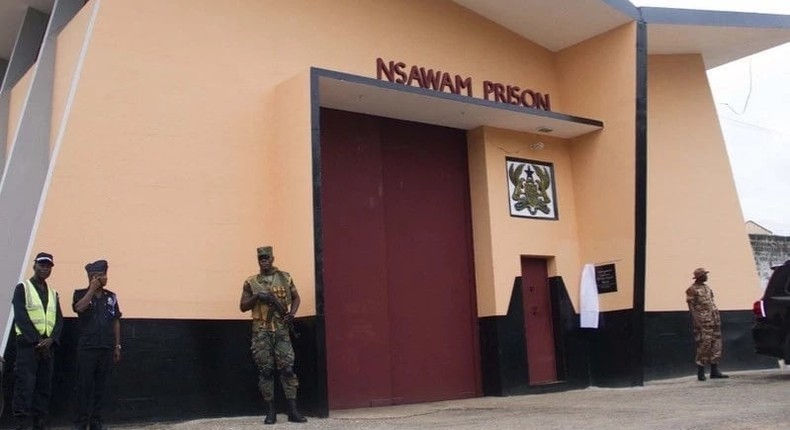 Frank Kwesi Obeng was accused with conspiring to steal, aiding in criminal activity, and money laundering, and the court found him guilty, according to the Ghana News Agency.
The defendant questioned the judge immediately after the verdict, "Please do you know me somewhere, why have you given me 15 years in prison?" He immediately rushed in the direction of Mrs. Evelyn Asamoah, the judge.
The trial judge was thankfully spared by the prosecutor's quick action and a court warrant officer, and they rapidly carried her to her chambers in safety. Obeng was then brought bare-chested and without his sandals from the courthouse.
Oddly enough, Joyce Safowaa, a co-defendant who was also in the dock, was found guilty of conspiring to steal, aiding in criminal activity, and taking GH712, 229 from the complainant Mavis Toffan.
Safowaa received the same news as her spouse that she must serve 10 years in prison. She cried out, "God, am I dreaming!" and sat on the chair looking shocked.
Many of the supporters who rushed to the court, according to reports, criticized the judgment and voiced their mistrust toward the complainant's claims.
The complainant should receive all of the real estate and a Toyota Venza that were purportedly acquired with the profits of the crime, according to the trial judge, Mrs. Evelyn Asamoah.
It further stipulated that the plaintiff be granted access to the inmates' property that was kept in a shop. The court mandated that the prisoners fully restore the complainant's GH712,229 as well.
According to the prosecution, which was headed by Assistant Superintendent of Police (ASP) Emmanuel Haligah, the complainant, Mavis Toffan, was an Accra-based businesswoman.