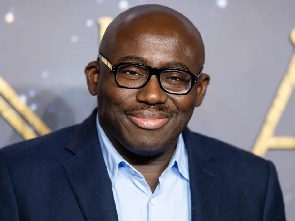 Powerlist 2024 has crowned Edward Enninful, the editor-in-chief of British Vogue and the editorial director of Vogue Europe, as the most influential Black person in the United Kingdom.
Powerful Media compiles the yearly Powerlist, which honors the accomplishments of people of African, African Caribbean, and African American descent. It has been around for eighteen years and continues to inspire young people who are looking for Black role models.
Enninful, who created history by being the first Black man to have a leadership position at the esteemed British fashion magazine, will shortly leave his position in order to concentrate on other endeavors and the growth of his worldwide brand.
He also works for Condé Nast as the European editorial director.
Born in Ghana and moving to London with his family when he was a small child, Enninful got his start in the fashion industry as a teenager after being spotted on a train and doing a little modeling work.
Later, at the age of 18, he launched his editorial career and was appointed fashion director of the British youth culture magazine i-D, making him the youngest editor at a major international fashion publication.