Lady who was almost used for rituals by her Sakawa boyfriend tells her story
Read Time:
1 Minute, 13 Second
Ameera Jusif is a pretty lady from Nigerian and she has opened up on how she was nearly sacrificed by a boyfriend who is a money ritualist.
According to Ameera, she met a rich young man and ended up dating him. But it turned out the man was a ritualist (Yahoo Boy).
Unknown to the Slay Queen, the man wanted to sacrifice her. She was led into a deep forest and tied down by the boyfriend, his friends, and a fetish priest.
https://flymultimediagh.com/watch-video-of-accra-slay-queens-having-sex-pool-party-pops-up-online/
The Slay Queen was only rescued by a team of policemen who were chasing armed robbers who had fled into the same bush.
Ameera Yusif shared her story with her followers on social media to serve as a warning to other women who are just following rich young men.
READ HER FULL SAD STORY BELOW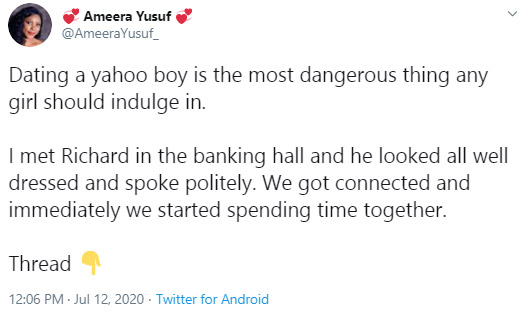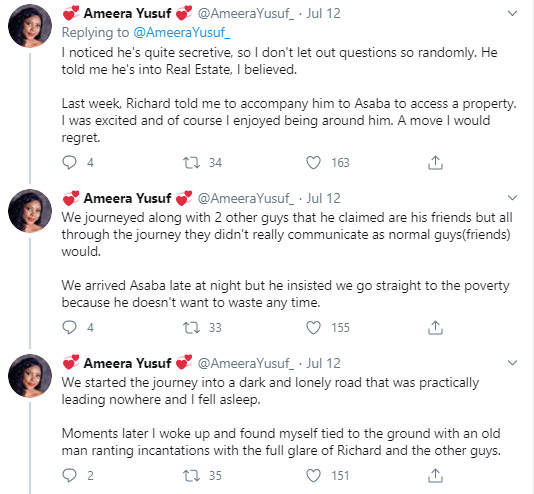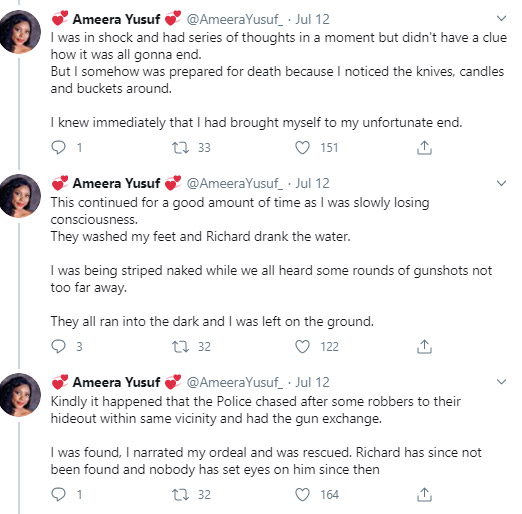 This should serve as a warning to all young ladies following men all for the money. The world is a dangerous place.